With eCommerce growing at exponential rates, there are plenty of opportunities for people to start and grow their businesses online. However, as the market expands and competition becomes stiffer, businesses are looking for better ways to attract, win and retain customers. Often referred to as conversions, people are doing things from website design to streamlining their product offerings in order to maintain their customer base and reduce friction. But, often overlooked are the payment conversions that are the exit point of the checkout journey. You can't convert customers if they can't pay, can you? Here are 3 things you should do about payment conversions to help your business thrive.
Using this recipe, you can increase your conversions up to 30%: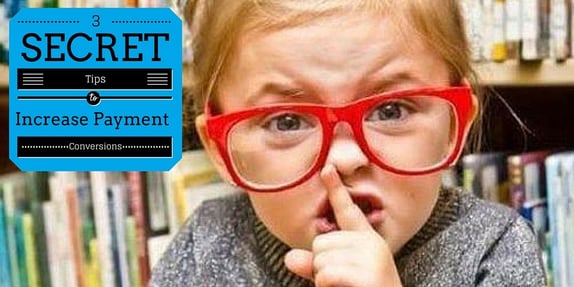 First, let the shoppers pay in local currency.
Shoppers want to feel at home when they shop. Your site should be able to recognize their location automatically, and therefore display the right currency to be processed in on the backend. This localized experience can increase your payment conversions up to 10%. That's a simple fix for some extra dough in your pocket.
Second, don't partner with just one bank.
Having only one bank is so last year – businesses that are aware of payment conversion problems are quickly realizing that a connection to multiple banks is the key to conversions. Especially if you are an international business, you'll want to strongly consider partnering with a gateway that has this so that your customers payments have a higher likelihood for success as compared to just going to one (likely local) bank. This can increase conversions up to 17%.
Lastly, have the ability to fail over your transactions.
If at first the payment doesn't succeed, try, try again. With the connection to multiple banks, your gateway should be able to route your payments automatically through all of them so that you can have a better chance for success. This can increase your conversions up to 3%.
These three things have proven critical to create a path to (positive) payment conversions for your company. Set yourself apart by understanding this path for your company so that you can capture a huge piece of this increasing eCommerce opportunity.