If you think a good online mobile checkout experience is not important for your business and your customers, then it is time to wake up from hibernation – mobile is and has been increasingly important in the past couple of years.
When was the last time you shopped on your mobile device and had a pleasant experience? People often have painful experiences with mobile checkouts. In fact, some shoppers completely avoid mobile shopping for this reason. Considering that we are in the mobile age, and almost everyone is on the go, then this is a big problem for all businesses. Everyday they have been losing thousands, maybe millions of dollars due to bad mobile checkout experiences. With some fundamental changes it is really easy to gain a competitive advantage and optimize mobile checkout pages. Find out why your business has been losing mobile customers everyday with these 5 tips.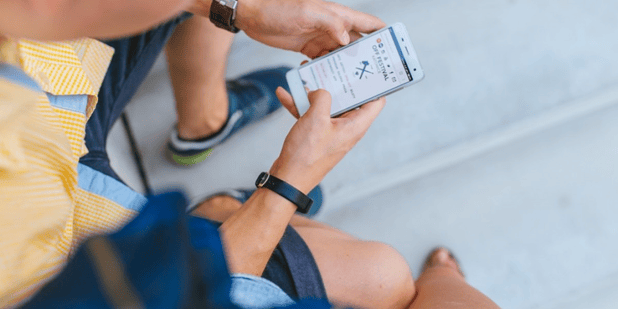 1. You are stuck in 1999 (and you don't even know it)
Hello World! It is almost 2016, so why does your mobile checkout page look like a web checkout form from 1999? Let go of your old, outdated checkout page! – Shoppers are abandoning your checkout and looking for a better shopping experience. You would be surprised at how many big companies in this day and age have an outdated design, and the biggest problem is that they are simply just not aware of the issue. The New York Times Best Selling author "Likeable" Dave Karpen once said "Listen first, and never stop listening". So if you listen to your customers, and see where they are abandoning your checkout, then you will have a good idea of what to improve. #DaveKarpenDoesItRight
2. You mix up your checkout page with Survey Monkey
(For those who don't know what Survey Monkey is – it is a survey creating tool, nope you don't need to Google it, please continue reading). Can anyone explain why are we required to populate approximately 20 different fields while checking out on a mobile device? We all know that typing is not easy on a touch screen device, so why do eCommerce stores insist on asking too many questions and fields? Do you really need all that information from your customers? Thumbs up rule: forms are bad for user experience. So if you need to have it, then make it short and sweet. It is all about efficiency and quickness. Think about Uber – you don't even need a checkout page – once you are done with your ride, your payment automatically gets deducted from your credit card. #UberDoesItRight
3. You don't care about usability and user experience
Distractions, distractions, distractions. Why does your checkout page look so crowded? This experience is not ok on web, and on mobile it is a nightmare. Stop showing me all these ads, pop ups, and no I probably do not want to sign up for your newsletter – I just want to tap on the Buy Now button and checkout. While all of this is going on, what you don't realize is you are creating a terrible user experience and losing more customers. Design your checkout page with usability and user experience in mind, because user experience always wins – just ask Apple. #AppleDoesItRight
4. You don't like guests – so you don't let them checkout.
Simplicity, efficiency, customer experience – you should be running your store with these things in mind. All stores want to collect data, but do you really need each new customer to create an account to allow them to check out? Talk about creating customer cruelty instead of loyalty! No I do not want to fill out 10 thousand fields and create an account, I just want to buy this pair of headphones. Be nice to your guests, and let them checkout without forcing them to create an account. Our recently releasedCheckout Conversion Index (CCI) found that 73% of the bottom performing sites required guests to create an account to checkout. Big retailers like Target have figured this out, don't let them steal your sales too! #TargetDoesItRight
5. You are mobile optimized (yes it is a bad thing)
Mobile optimization is the new thing. Everyone talks about being mobile optimized, but within this category of merchants, there is big misunderstanding. Many companies simply make their desktop design fit a mobile screen, and if it fits correctly, cool we are mobile optimized. But, are you truly ready for mobile shoppers? There is a difference between being mobile and mobile optimized. So, what is the difference then? Design specifically for mobile. Forget about your web checkout form, grab a pen and paper and start sketching for mobile checkout design. True mobile checkout forms use all the capabilities of mobile. For instance: dropdowns are good for desktop but not for mobile. So if you are still talking about being mobile optimized, you are so 2005 – get yourself mobile now! #BlueSnapDoesItRight
Do you agree with these 5 points above? What are some of the best and worst mobile checkout pages you have seen?
If you're stuck in the mobile optimization age – don't worry, we are here to help. Talk to one of our conversion experts today so you can start truly converting your mobile shoppers: