BlueSnap attended the 2015 GO eCommerce Conference in Israel on July 22nd, 2015. This was a great event organized by Meda Conferences, in collaboration with the Israeli eCommerce Executive Forum and NEXTER by Mako, one of the largest Israeli media and news companies. It is the largest eCommerce event in Israel, with over 1,000 participants, which presented the current directions and trends of the Israeli eCommerce realm. We were happy to be a part of it.

The summit provided a real opportunity for professional meetings and exchange of ideas, as well as for finding potential business partners, sharing knowledge, discussing new market strategies, and especially finding solutions to the many challenges posed by the world of online trade and digital marketing today. The summit hosted various senior speakers from Israel and abroad, who lectured or participated in professional panels, along with an impressive exhibition of various solutions in the field, in addition to a unique Start-Up Avenue.
We spoke at the summit about tips for improving success rates globally and addressed the global challenges merchants face when trying to sell abroad. The presentation gave a general overview of our services, global offerings and operations.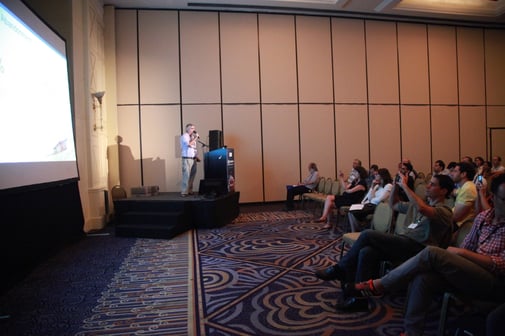 In addition, we dove into the market opportunity, where it is clear that the online eCommerce market is growing at a steady rate and there is a lot of potential for mobile. Most purchases are via CC, but wallet solutions are slowly but surely progressing and gaining more and more market share.
We also indicated the importance of implementing alternative payment types in the checkout process in order to increase conversions and reduce abandonment rates, and discussed the main obstacles merchants encounter due to high shopping cart abandonment rates. The main reasons for shopping cart abandonment are non-optimal shopping experiences related to payment types, currency, language and simplicity to complete the order.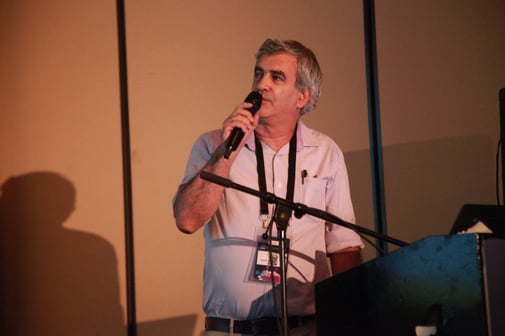 We emphasized that one of the main strengths we take pride in is our ability to route the transaction intelligently accordingly to the acquirer for the best chance of successfully processing the transaction.
Localization is key for increasing payment success rates and therefore the combination of currency, language, and payment type is an extremely important factor that needs to be addressed by Israeli merchants who are considering selling globally online.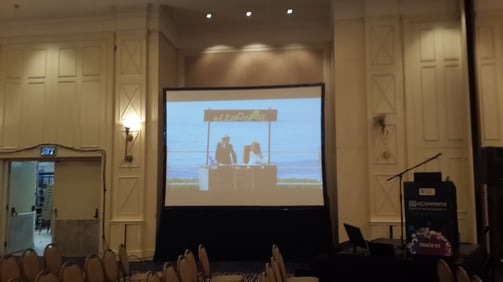 Some specific case studies were presented. For example, Kidoz, which uses BlueSnap for in-app purchasing and Disruptor Beam, who integrates the shopper experience in the gaming experience using our simple one click purchase capability.
Our key takeaways from the event were as follows:
Local merchants are NOW making the moves to sell globally
Mobile is the present already – not the future
Mobile shopping is integrated in brick-and-mortar stores – not just for eCommerce merchants
Customer retention is imperative to success – to be successful merchants will need a simple shopping experience, perks for existing customers, fast/efficient shipping
Merchants need to remember that an online shopper is also a real person – make it easy and fun to shop
Were you at the event too? What did you think? Feel free to comment below, we'd love to hear your thoughts.