We are pleased to announce that we have a new member to our team! Scott Fitzgerald is our new SVP of Marketing. Scott comes to BlueSnap with a blend of marketing, sales and general management experience in payments and enterprise technology. Scott most recently worked at ACI Worldwide where he held VP-level positions in product management and marketing. During his tenure at ACI, Scott was instrumental in the company's global rebranding and in expressing the vision and strategy for ACI Universal Payments. Prior to joining ACI, Scott held senior sales and marketing positions at CA Technologies. His ultimate goal at every job is to give the customers a voice, and he certainly plans to bring this to BlueSnap as well.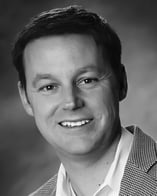 While Scott has a wealth of experience, he fits into BlueSnap perfectly because of his infectious personality and optimistic attitude. He came to BlueSnap to help merchants sell cross-border with a belief in the technology, but equally felt he could jive well with our hard-working and customer-focused team. Though we thoroughly question if his positivity and good nature comes from the average 6 cups of coffee he is rumored to consume each day (we're convinced this number is rounded down), we are happy to finally have someone making good use of the espresso machine in the lobby. His likeability is that of a dolphin, which is his spirit animal, for its smarts and ability to talk almost as much as Scott. We are happy to have Scott in the office every day, and say a little prayer every morning that he'll make it into the office because he is constantly ordering paper towels at stoplights (his favorite eCommerce site is Amazon because their checkout process is so streamlined). Scott will be a force to be reckoned with at BlueSnap, because the only person in the world that intimidates him is Nicki Minaj.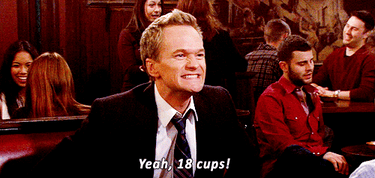 In all seriousness, Scott's arrival comes during a period of rapid expansion, fueled by our $50 milion growth equity round back in November 2014 and a recent expansion of our main headquarters at Watermill Center in Waltham, Massachussets making room for more staff.
"Scott has the perfect blend of payments expertise and proven marketing leadership," said Ralph, CEO. "He understands our mission to break down the borders of ecommerce and help merchants sell more effectively. We know that Scott can stay on top of the explosive growth we've experienced over the past year."
"BlueSnap is way ahead of the curve in payments technology and cross-border commerce," said Scott. "Joining this talented team is an opportunity to solve global challenges in ecommerce and help merchants overcome the limitations of dated payment solutions. I am thrilled to help bring our capabilities to more businesses and give an even bigger voice to our customers."
We are so happy to have Scott joining us, please send him a warm hello by playing some air guitar to "Good Times Bad Times" by Led Zeppelin with him.