In case you haven't heard, Snapchat has a new update. Yes, you can now barf rainbows and pretend you're the terminator to your friends, but what about this new "replay" feature they've introduced? If you're constantly missing your friends' one-second snaps, this feature may be for you. For a small fee of just 99 cents for three replays, you can now recapture those lost snaps. But after all of the hype, what does this pay-to-play feature mean for the greater world of mobile payments?
Though Snapchat introduced Snapcash almost a year ago, the app never seemed destined for an actual in-app sale. Now, while Snapchat may need this money foralleged failure to generate enough revenue to match its valuation, they seem to have come up with the right option to make up for this lack of cash flow. In-app purchases are forecasted to create over $14 billion dollars in international revenue this year. So, how are you going to make sure you get a piece of this pie like Snapchat?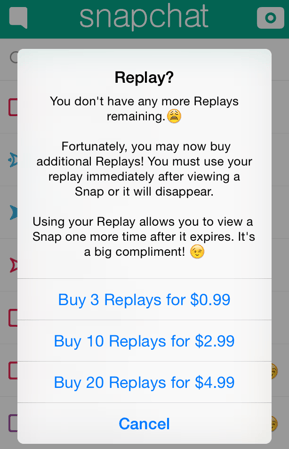 As apps have become more popular, the world of apps is more cutthroat than ever. So, how will you make your app stand out compared to the rest? Take the Snapchat approach, and consider offering in-app purchases. But, more importantly, if you are offering in-app purchases now or plan to offer them in the future, how are you going to make sure those transactions go through successfully?
For those of you who offer in-app purchases now, how are customers able to pay? Are they being redirected outside of your app to a webpage where they no doubt will abandon their cart? Yikes! While in-app purchases can be a huge revenue stream for your company, if you're not doing it correctly, it could greatly increase your abandonment rates.
If you're serious about your app, you should find a payment gateway who can help you facilitate transactions seamlessly. Most importantly, your payment gateway should be able to help you with in-app purchases without blinking an eye.
In a perfect example of this, one of our customers, Kidoz, was able to integrate in-app purchasing into their store and they saw a decrease in abandonment of 33%! Check out this example to see how it works: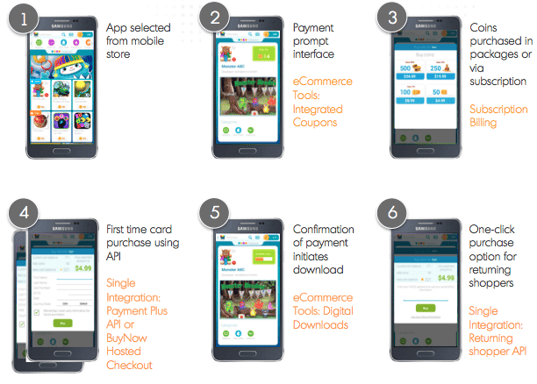 Want to learn more about how Kidoz was able to integrate in-app purchases into their app and increase revenue? Click here for your free case study: