Many factors are needed to make a shopper's buying process frictionless. One factor many don't think of is what goes on "behind the scenes" to determine whether a shopper's payment will be successful or be declined. The key lies in Intelligent Payment Routing, which means routing the transaction in a way that it is most likely to succeed and be approved. Traditional payment providers are either connected to one acquiring bank in a region or require merchants to obtain their own acquiring merchant account in each region. By connecting our merchants to a global network of acquirers and providing the merchant accounts necessary, the All-in-One Payment Orchestration Platform is designed to get you the best payment conversion rates using our proprietary Intelligent Payment Routing.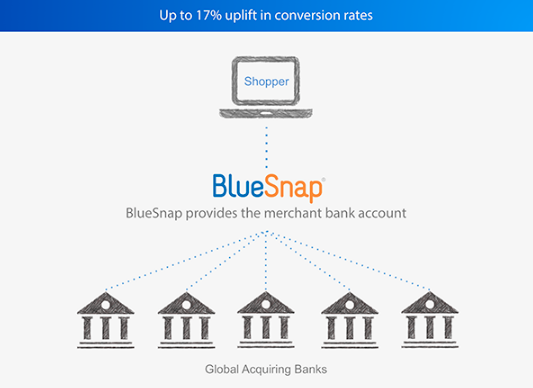 What Is Intelligent Payment Routing?
With our flexible processing engine and our extensive Payment Analytics, we are able to route transactions to to ensure maximum payment success. Intelligent Payment Routing is used to ensure that transactions are routed in a way to give the highest likelihood of approvals – as well as support "failover transactions" so that if one bank declines a transaction another might approve it. In doing so, global merchants can accept shoppers from anywhere and increase their percentage of approved transactions.
How Can It Help Me?
First, we board you to the right acquiring banks based on characteristics about your company. Then, when a shopper comes to your site and submits at checkout, we route the transaction using a variety of factors to optimize payment approval. If the transaction fails, it is automatically rerouted in real-time. If the decline is due to outdated card information, we would send the card for an update (via our Account Updater feature) and retry the transaction when we receive updated information. All of these retries happen in real-time and are invisible to the shopper.
What Else Can I Do?
Additional intelligence about your transactions is gathered using our Payment Analytics. These analytics help us identify areas where you can further improve your payment success. For example: Is your checkout page set up correctly to capture the shopper's currency? Are your price points and subscription plans influencing your conversions?
All businesses are looking to increase their payment conversions and often struggle for the best ways to do so. Intelligent Payment Routing is one way we can help increase your payment success rates. Don't miss out on the potential 40% uplift that Intelligent Payment Routing and simple things identified by our Payment Analytics can change for your business.
Related Resources: