Conversions. A key metric for any online seller. Some don't track the metrics at all (a big mistake as you can't improve what you don't measure) and others might track the data in great detail but not know how to improve the numbers. Using a few simple tricks, many online merchants can save themselves from a payment conversion meltdown. Let's illustrate how to improve an eCommerce site with payment analytics using a fictitious merchant (your results may vary unless you too are fictitious).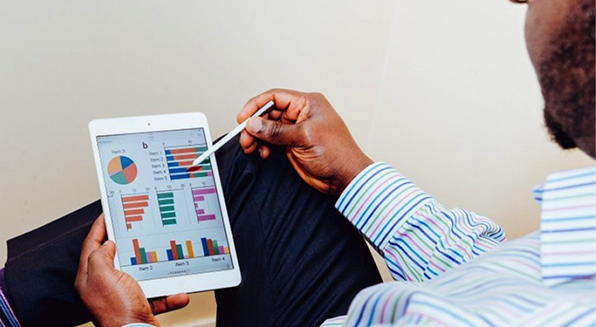 Springdom Kingdom sells software online and is based in the US, but wanted to reach global markets. Using our Powered Buy Platform, they integrated with our hosted checkout pages to integrate a frictionless checkout process for their international shoppers. With both dynamic localization and intelligent payment routing built-in, this was an easy choice to help them start preventing a conversion meltdown.
After Springdom Kingdom was integrated, they took a look at the Payment Analyticstool to help them analyze the critical eCommerce data that drives their business (that they may not have been aware of before). As a global gateway, we provide Payment Analytics and expertise to give you actionable steps you can take to improve conversions.
Following their Payment Analytics analysis with BlueSnap, Springdom Kingdom: 
Reviews their Payment Conversion Report, and sees that Germany is in their top 5 list of sales by country. Because of this valuable customer data, Springdom Kingdom decides to enable the local payment types Sofort and Giropay to help increase conversions with their German shoppers.
Learned from the Payment Conversion Report that their annual renewals were only approved 67% of the time while their quarterly renewals were breezing through at 86%. They changed their renewal frequency offerings from Annual to Quarterly to capture higher success rates.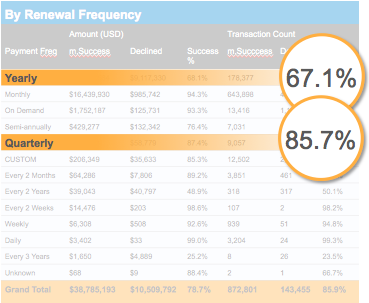 Considers some data about their subscription services. Having rolled out a monthly subscription, the Sales Intelligence reports show that their subscription renewal revenue is starting to overtake their one-time purchases. This led them to realize that their lifetime value of customers is increasing, and now they can increase their spending on upfront marketing. Our award-winning subscription engine can convert 25% more shoppers than average. Using subscriptions coupled withAccount Updater, Springdom Kingdom can ensure the best ongoing conversion for their subscriptions.
Is able to equip their site to transact in multiple different currencies. With the right payment gateway, this process should not be difficult. By connecting with our Powered Buy Platform, Springdom Kingdom is now able to reconcile in multiple currencies using payout reports that reconcile to the penny with their sales reports.
If you are paying close watch to your data, you can take the right steps to improve your conversions. Don't meltdown, let us help: