Believe it or not, the holidays are right around the corner. If you haven't started preparing for the holiday eCommerce season yet, then its time to get moving. There's so much to do – from removing friction at your checkout to re-evaluating your payment processor / payment gateway for the best fit. We decided to prepare a list for you to check on your eCommerce conversion rates so that you can start optimizing for a successful holiday sales season.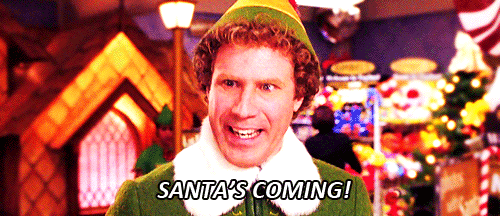 1. Ho-Mobile, Ho-Mobile, Ho-Mobile
We've said it before and we'll say it again: mobile is a huge factor in the decision-making and purchase process for buyers. This is especially important around the holidays when people are pressed for time between eating grandma's green bean casserole and figuring out what to give their teenage niece who wears more eyeliner than Marilyn Manson for Christmas. In fact, according to Custora, 26% of eCommerce sales came from mobile devices between Thanksgiving and Cyber Monday 2014, which was up from 20% during the same period in the previous year. If you are not optimized for mobile and people can't make a quick purchase from your site on their phone, you could see abandonment rates as high at 97%.
2. Dasher, Dancer, Prancer, and Fraudsters
While they should be getting coal for Christmas, fraudsters are likely making off with a lot more than that if your site is not protected from fraud. In 2014, 81.8% of retailers say they experienced losses from merchandise purchased with fraudulent or stolen payment methods (in 2013 it was only 69%). Don't use a one-size-fits all approach for your fraud system this holiday season. If you don't know how to customize your system to work best for you, partner with someone who does.
3. Have Yourself a Merry Little Coupon
If you think there is a holiday shopper that doesn't like a sale, you would be wrong my friend. People aren't getting trampled on Black Friday for nothing. Nearly one-quarter (23.9%) of consumers planned to use coupons for their holiday shopping in 2014, so make sure you are allowing this functionality to be used in your online store. Creating a sense of urgency is also important in this strategy – give people a deadline for their coupon or even try a 24 hour sale – when people think their time for a deal is short, they are much more likely to buy.
4. Santa Claus is Coming to (Every) Town
Just like how Santa travels around the globe for Christmas, so do online shoppers. A whopping 82% of shoppers have made a cross-border purchase online, and this will likely only increase during the holidays. When consumers are looking for something specific, they will go anywhere to get it. Prepare yourself by offering local languages, currencies, and payment types in your online store. Consumers are more responsive when a site feels familiar to them – spread the holiday warmth by using a customer's location to customize the experience and convert more shoppers into buyers.
Even though there is no snow on the ground currently, preparing for it is critical. The holidays are one of the best times to see a boost in your revenue. Following the tips above can substantially increase your online influence during these times when competition is so stiff.
The holidays are not the only reason you should be enhancing your site – you should be optimizing for better conversions all year long!  Luckily for you, we have created a list of 7 tips to help you increase your online sales conversions whether you are sipping eggnog by the fire or sipping a margarita in the sun. You can thank us later. Click here to download: