Did you know that you're not allowed to send a pair of matching shoes to South Africa, Mexico or India according to DHL? Sending toothbrushes to Algeria, diaries to Argentina and plastic flowers to Nigeria are all customs violations too. Strange right? These are just a few examples of why when trying to sell cross-border you should work with a shipping expert who can ensure that you avoid these mistakes. BlueSnap is happy to announce that we are partnering with iGlobal Stores, who address complex eCommerce and logistics challenges for merchants.
The BlueSnap-iGlobal partnership is significant news for online merchants that want to minimize risks and maximize sales abroad. As Multichannel Merchant's MCM Outlook 2014 Survey reported, only 27 percent of U.S. ecommerce merchants are set up to sell internationally. The BlueSnap-iGlobal partnership will help merchants overcome the barriers to international commerce and beat competitors to untapped markets. A single checkout page will integrate BlueSnap's payment gateway with iGlobal's conversion optimization technology.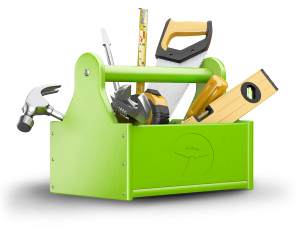 With as little as two lines of code, iGlobal can automate the aspects of international ecommerce that normally drain time and create stress for cross-border merchants. At checkout, iGlobal can automate calculations of duties, taxes, clearance fees and shipping costs to ensure that customers know exactly what they are paying. iGlobal's proprietary logic engine can also recognize restricted items or brand relationship violations, ensuring that merchants avoid legal hiccups. Overall, iGlobal minimizes manual calculations, costly inaccuracies and legal risks.
iGlobal perfectly complements BlueSnap's global payment gateway, which allows merchants to dynamically generate local checkout pages in 180 countries, 30 languages, 60+ currencies and with 110 payment types. Using BlueSnap's Global Payment Gateway, merchants can easily provide localized checkout experiences, meet compliance standards and minimize transaction failures with little or no development required.
Click to Register for Free Webinar
To learn more about the integration, join BlueSnap CEO Ralph Dangelmaier and iGlobal President Clint Reid for "Cross-Border's $4 Trillion Problem," a PYMNTS.com Digital Discussion hosted by Karen Webster, CEO of Market Platform Dynamics. To learn more about the discussion and register, click here.