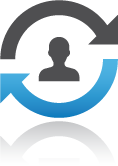 Let's face it, people lose their credit cards all the time. For customers, the waiting period is usually several days to get their new card. Then they call, get it activated, and the buying begins. But what about you, the provider of their very favorite video streaming subscription? Well, if the customer forgets about the fact that they have a subscription service with you, and you can't get the new card information from them, you may be leaving up to 10% of your subscription sales behind.
This happens to nearly a hundred million customers across thousands of sites. As the fraud paradigm is shifting, card issuers are sending out a whopping number of new cards per day. However, as a merchant, you have options to prevent your business from being disrupted. So, not to fear, Account Updater can help!
Account Updater is your magic wand when it comes to subscriptions. How does it work? Account Updater finds the credit cards that are outdated on your site and automatically updates them with new information (such as expiration dates, card number, etc.). This eliminates the time and hassle of having to manually track down the customers and ask them for their new information. This seamless process helps you rescue sales that might become lost otherwise.
Adding Account Updater to your subscription services is easy. Every month, Account Updater will send outdated card data to MasterCard, Visa, and Discover and receive the updated information back in the blink of an eye. This is done automatically for you. No work for you. No work for your shopper. Just achieve more sales.
Want more information? Check out our documentation.
If you are looking to further your subscription services, check out our Express Train to Subscription Optimization for tips and tricks on how to make your subscriptions out of this world: