From the desk of our very own Peter Caparso:
A couple years ago after being battered by a New England winter that wouldn't stop (much like the one this year, ugh), my family and I made an impromptu trip to Hawaii to soak up the sun. After a 16+ hour trip, we arrived to a rainy, wet day in paradise. On the drive to the hotel, just like a Hollywood movie – the rain stopped, the clouds cleared and a beautiful rainbow appeared in the sky. Jokingly I said to my family, let's follow it and see where it takes us. As we chased the rainbow, we found ourselves staring at a McDonald's parking lot with a huge sign advertising Shamrock Shakes for a limited time! Luckily for my family, we had found our pot of gold that day.
Now you might be wondering, what does my reminiscing have to do with eCommerce or payments? Well, similar to my McDonald's adventure, many companies today are making an effort to maximize monetization efforts – aka, looking for where their payments rainbow can lead them.
Luckily for you, I am providing a rainbow solution for you: Hosted Payment pages – say it with me now! Hosted payment pages can make a world of hurt turn into a world of gold when getting your online checkout up and running.
Working with a payment provider that offers a hosted payment page makes the process of going on-line easy, fast and simple – and can result in a revenue up-tick (or your own personal pot of gold). By using a hosted payment page that provides out-of-the-box, easy formatting, you can design and implement checkout pages in a short period of time – this quick start-up time will allow you to get on-line quickly and, most importantly, start capturing sales right away.
But fear not leprechauns, sales are not the only pot of gold in the world of hosted payment pages. In addition to the money stream, by working with a hosted page option, the PCI compliance responsibility is almost completely eliminated for you! This allows you to focus on your core business offerings.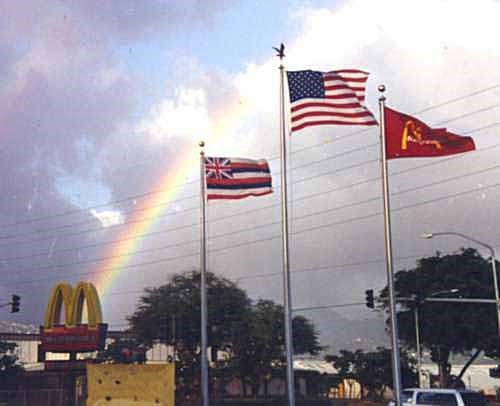 We have all been in the car when the rain stops and the clouds part ways opening up to a beautiful rainbow. Perhaps on one of these occasions, you should chase your rainbow to find your pot of gold.