The South by Southwest (SXSW) conference took place in mid-March in Austin, and BlueSnap made an appearance to further network and communicate with key companies either starting up, or already deeply involved in the shaping of the technology industry. SXSW has primarily been focused on film and music since its inception in 1987, but since 2007 the Interactive portion of the conference targeting emerging technologies has earned a reputation as being the biggest of its kind.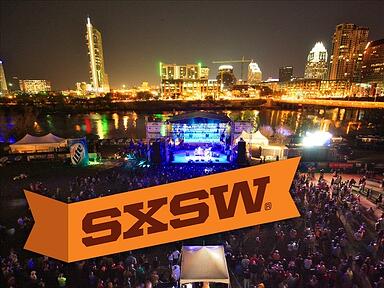 SXSW Interactive ran from March 7th through the 11th this year, featuring some key events covering a wide array of technology discussions from social media, to video games, to Windows, crowdfunding, manufacturing, marketing and more. Major IPs were discussed and new technologies were introduced, and BlueSnap was thrilled to be a part of it!
SXSW is becoming increasingly beneficial for established companies and startups alike – one that stood out to BlueSnap at SXSW, in particular, is mobile loyalty companyLoyal Blocks. With companies like Loyal Blocks, issues with re-occurring billing and a lack of transparency are just some payment related challenges that may stand in their way. BlueSnap can help many fledgling companies with our intelligent payment routing and automatic transaction failover between multiple acquiring banks and it was great to talk about some of these issues and solutions with Loyal Blocks and other companies at SXSW.
From independent game studios, to LEGO and IBM giants, SXSW proved to be a highly diverse conference that allowed the big corporations and the smaller startups to collaborate. Seeing this sort of interaction makes it easy to understand why SXSW has become such a breeding ground for the creative business minds from around the globe. And BlueSnap hopes to help many of these new companies succeed in 2014 and beyond!