Last week we had fun in the sun attending, exhibiting and speaking at the 4th Annual Card Not Present Expo (CNP Expo) in Orlando, Florida. We were happy to break out our sunscreen after this awful winter, and we were not alone – there were nearly 1000 attendees at the show! We networked, learned, and discussed all things related to payments, and had a few margaritas together. For those of you that missed the fun, we wanted to give you a Top Five list of the most important things we learned down at the show David Letterman style (RIP late night).
Here we go:
1)    Our Listening Skills (Keynotes):
Jenny Fleiss (Rent the Runway) – we learned that you can take a verbal beating from the queen of the wrap dress, Mrs. DVF, herself and still make an extremely successful business. Jenny outlined the importance of data, consumer feedback and experiential marketing and dug into how her fashion rental business evolved to also offer a subscription service.
Ralph Dangelmaier (our CEO) – we learned that everyone remembers their college experimentation years fondly, and that the payments industry is throwing a keg party this year for themselves. Ralph outlined the importance of alternative payment types, a cross-border strategy that includes multiple acquiring banks, and mobile wallets, to name a few.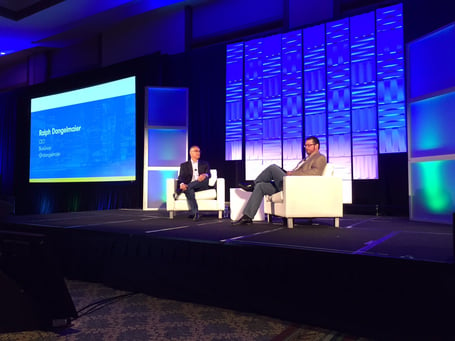 2)    Our Speaking Skills (Exhibit Hall/Booth)
We learned that everyone, indeed, does still love orange slices candy – so much so that they'll listen to you ramble on about payment processing, fraud, and recurring billing as long as the sugar is in full supply.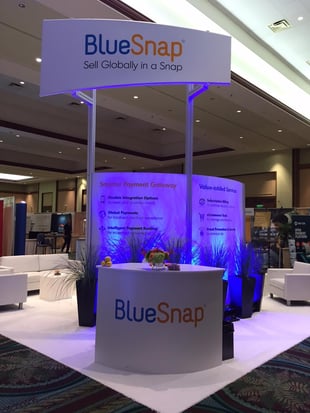 3)    Buzzword 1 (EMV and Fraud)
As of late, EMV is the most talked about word in the fraud community. Everyone seems to have a different opinion on how the EMV liability shift will affect CNP fraud – it's comparable to what we can imagine filibustering in Congress is like. Want our opinion on it? Check out our blog.
4)    Buzzword 2 (Cross-border payments)
The world is becoming flatter and flatter, and online merchants are increasingly wondering how they can take their businesses global and increase their payment conversions. Want an easy solution? Say it with us now: INTELLIGENT PAYMENT ROUTING! Don't know what it is? Don't be out of the loop – read our blog here.
5)    How to be Humble (Awards)
The show concluded with the 4th Annual CNP Awards, which honors companies that have distinguished themselves in the card-not-present space during the past year. We were delighted to win three awards. Our Alternative Payment Solution & Subscription Billing Program earned a Customer Choice Award and the latter was also awarded Best-in-Category by an independent panel of judges. We would like to thank our customers, for using our products and services and for taking the time to vote for us and bestow upon us two Customer Choice awards. Congratulations to all the winners…be sure to check them out here.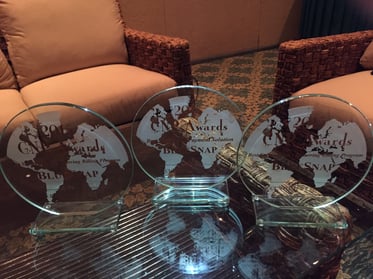 We are already booking our calendars for next year…be sure to join us! May 23-26 2016 at the Loews Orlando.