As we have already hinted at, we are huge fans of the subscription services model. Not only can it help you drum up extra customers, but it can also create revenue for you that is guaranteed (and who wouldn't want that?)! Here are our top 3 reasons for creating subscriptions for your business, and how BlueSnap can help you get there.
Reason 1: Turn One-Time Customers into Repeat Buyers
With subscription services you can lock customers in upon sale, creating loyalty and interest in your business for a lifetime. And at BlueSnap, we offer Automated Subscription Reminders with our Smart Subscriptions platform, so that your customers will never forget about you! Additionally, our subscription management APIs let you seamlessly integrate subscriptions into your company's website with your customers in mind. Customers will have access to billing, cancellation, and payment plans – making it easy for customers to purchase your item with a single click. Check out how our customer, Autodesk, is presenting their subscriptions page: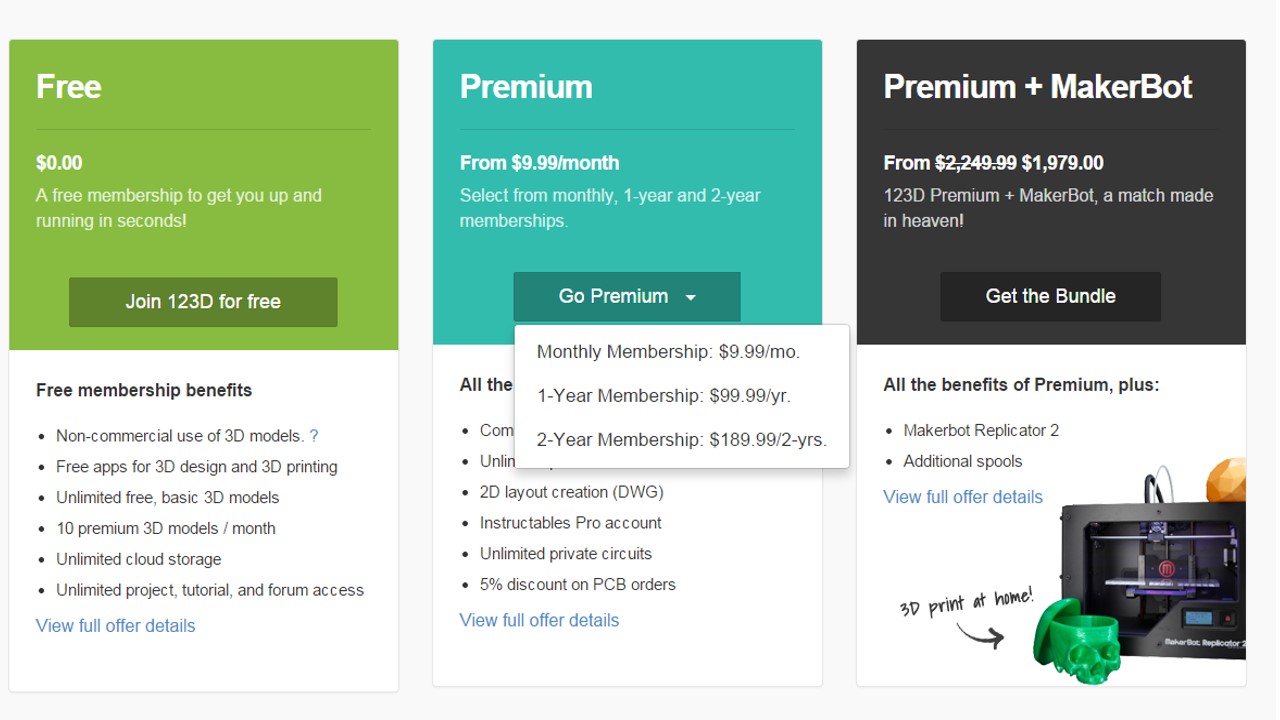 Reason 2: Streamline Your Offerings
Often customers can get overwhelmed with the amount of choices they have for purchasing things online. Make it easy for them by presenting your business' items in subscription format. This will give your customers something they are interested in on a repeat basis, leaving other commerce outlets out of the question because the product will never run out! The only problem customers might have is trying to choose which payment type they want to use for their subscription! With BlueSnap, you'll reach shoppers around the world since you can offer them up to 110 different payment methods; our Smart Subscriptions platform can be used with nearly every payment method (not just credit cards!), including local payment types.
Reason 3: Forecast Your Revenue in a Snap!
With subscriptions, you can easily see what type of revenue you will generate on a month to month basis as each subscription renews. At BlueSnap, we also let you create custom models for however you want your subscriptions to work (and what kind of revenue you want to produce)! From classic subscription plans, to free trials, SaaS based, on-demand and pay-per-use charges, single-click purchases, coupons, and more, BlueSnap lets you build subscriptions with ease. Real-time analytics let you track conversion rates, gauge long-term subscriber income, analyze failed transactions, and track your sales funnel. Receive real-time notifications for any event such as initial charges, renewals, plan upgrades, declines, cancellations, and more. BlueSnap will make it easy for you to forecast and generate recurring revenue!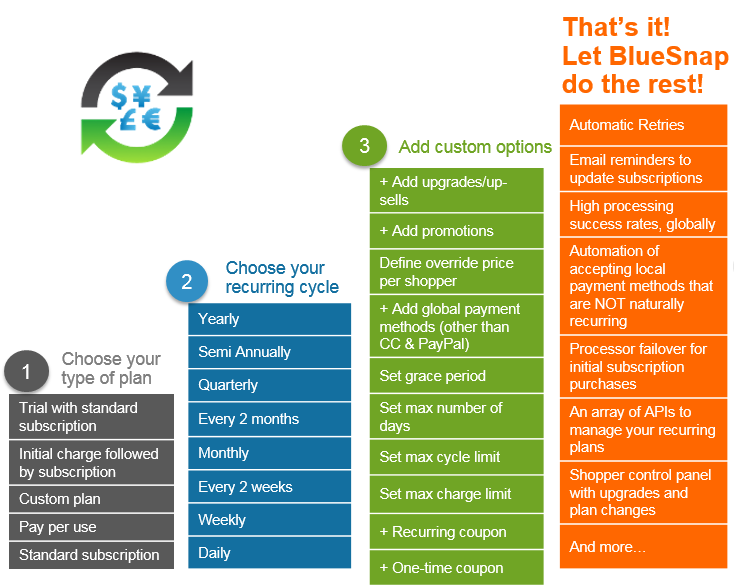 Interested in how BlueSnap can help you get started? Click here: